Dooney & Bourke Florentine Leather Domed Satchel
In Stock
Sold Out
We're sorry. This item is not available at this time.
Pre Order Possible .
Low Stock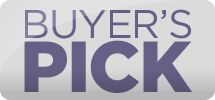 "This beautiful Florentine leather domed satchel is one of Dooney & Bourke's most popular leathers for fall. If you're looking for a bag that will last and is worth the investment, give this one a try."
—Lauren, Handbag Buyer
Description
Sensational style. This domed leather satchel is beautifully fashioned with double shoulder straps, a front exterior snap pocket, and a leather logo patch. The interior is just as exquisite with plenty of room for all your important belongings. From Dooney & Bourke.
Back slip pocket, top zip closure with tassel
Lined interior with back-wall zip pocket, back-wall slip pocket, two front-wall slip pockets, key keeper, dust bag
Measures approximately 13-1/2"W x 10-1/4"H x 7"D with 7-1/2" handles; weighs approximately 2 lbs, 2 oz
Body/trim 100% leather; lining 100% cotton
Made in China
Reviews & Community QA
Dooney & Bourke Florentine Leather Domed Satchel
37
37
Classy Purse
I looked at many bags before choosing this one. The leather is wonderful and the dome style is very functional. The handle drop length allows to easily wear over shoulders or carry by hand. I would consider this to be a midlarge size bag, not too big but larger than a medium size purse. I can carry my ipad or kindle inside purse easily. I love how the zipper allows to open purse to easily see everything in bag. I do not consider the weight of purse to be heavy unless I put the ipad inside which would make any bag seem heavier. This bag just looks classy and you can tell this is fine leather.
09-12-13
Nice ...
Handbag is well made with good quality leather. Bag is just too heavy for my use.
08-19-13
Stunning!!!
Just received this bag in the brown,wow what a show stopper this bag cannot be beat,I tried ordering in black but customer service said there were no more available,that alone has to tell you how popular this bag is.Yes this bag is a little heavier than others but this is quality leather, also I am 5ft tall so I thought maybe this bag would be a bit too big, was I wrong this bag looks great and feels great. Please Please bring this bag back in black and natural, once I love a style I try to get it in the classic colors and this bag is a classic, will be in style for many years to come!
08-03-13
Beautiful but
As with all D&B's....they r beautiful. Decided to return because I actually liked one I ordered at the same time better and it was a whole lot cheaper.....BUT.....this is a beautiful, big bag......that's y I have 2 give it 5 stars....even tho I sadly decided 2 return it.
06-27-13
EXQUISITE!!!!!!!!!!!!!!!!!!!!!!!!
Purchased this bag in taupe. Loved it so much had to purchase another one. This time in white. Very spacious and exquisite. The white is trimmed in Florentine leather in the natural color. It really makes the bag pop! Look on D&B's website for the white. They also offer the large zip around wallet to match the bag. It contains the green suede gussets like the bag.
06-21-13
Best bag ever!
Love, love, love this bag! This bag is beautiful! Best Dooney bag I have ever bought! The leather is exquisite!
05-25-13
it's all mine
Be careful---this bag's smell alone will intoxicate you if you open your QVC box in your car like i did! Absolutely fantastic bag and everyone comments on it. the ones that are too intimidated to speak, simply stare. you will not meet yourself coming or going with this bag on on your shoulder. very roomy, love the 2 zippers that either meet at the top, or on either side. front pocket is big, and back opening large enough for a cell phone to slip right in when you want easy access to it. is it heavy?...a little bit. get over it, or work out because once you have this bag, you won't give it up! magnifique!
05-21-13
Florentine Leather Domed Satchel
Loved the bag, quality and color is perfect, but the strap was a little bit shorter. If you carry it on your shoulder it doesn't stay, wished if it's a little bit longer. Other than that, it's gorgeous I'm proud to owned this brand.
04-07-13
Another strap broke
Dooney's quality is going down. This is the 2nd dooney that the strap broke at the o ring after 6 months of light use. My 3rd dooney the patent leather peeled of in all 4 corners. Yikes, whats going on?
04-05-13
Heavy Beauty!
I was admiring this satchel for a while, and I bought it in Natural the first day it went on 5 easy pays. The bag looks gorgeous! It felt hefty when empty, but I didn't think much of it, eager to show it off! I carried the bag with just escentials inside ( lipstick, keys, phone, wallet, and a book) for about 5 hours, and I came home with a back pain. Maybe if you carry this bag from your door to a car, you will not be hurt. I am fairly athletic 52 years young woman who lives in NYC and walks a lot between public transportations. I did not buy anything to add to the weight of the bag. Yet, I had to use a hot pack for 2 days and doing all the stretching back and hamstrings exercise to recover from carrying this bag. Sending it back hurts me emotionally, but carrying it around hurts me physically! The reason we love large bags is the capasity to carry lots of things in it. What a pitty: the weight of this bag makes it useless!
03-06-13
In Love!
I'm in love! Just the smell of my bag as I took it out of the packaging was intoxicating!!! The leather is amazing, the bag is beautiful, classy, but sturdy! I'm sure it will be my go to for many years to come!!
02-21-13
Hated to send it back; defect made it necessary
What a beautiful bag. And the taupe color is gorgeous. But one of the two main zippers on the bag wouldn't work. I had to send it back without even being able to fully explore the bag.
02-21-13