Dooney & Bourke Pave Leather Logo Tote w/ Accessories
In Stock
Sold Out
We're sorry. This item is not available at this time.
Pre Order Possible .
Low Stock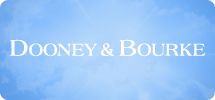 Read a Q&A with Christine, Associate Buyer of Handbags, to learn why she loves this classic carryall—and why it's an awesome value for QVC shoppers like you!
Description
Covetable style, in your favorite shade. Done in beautiful pave leather--extremely popular last time presented--this Dooney & Bourke tote makes a fashionable statement. Distinctive double straps and an updated silhouette give this bag stand-out appeal. Pair it with a T-shirt and jeans, a refined suit, or a feminine dress. Its casual sophistication makes it a perfect match for all three--and nearly everything in between!
So many shades of you. When a bag is this exceptional, finding the perfect color to suit your style is a must. Choose a neutral and you've got an everyday essential. Or find the hue that brings a smile to your face and a brilliant pop of color to your wardrobe. With nine outstanding colors, you can't go wrong! Opt for a second--or a third--and always have the perfect bag to match your outfit and your mood.
The best things in life are fabulous and functional. More than ever, you need a place to keep important accessories close at hand. Slip your wallet, phone, e-reader, and more right into the roomy, fully lined interior and you're prepared for anything. The top-zip closure ensures your belongings stay safely stashed away, while interior pockets maintain organization effortlessly. And two chic accessories are included with this bag for a phenomenal value--a matching credit card case and key fob that keep your look cool and collected throughout the busiest of days.
Indulge your desire for this tote now and carry it throughout the seasons for years to come--its timeless allure and incredible value make it undeniably amazing. From Dooney & Bourke.
Includes tote bag, credit card case, and key fob
Double straps, flat bottom, four feet, back zip pocket, zip-top closure, goldtone hardware
Fully lined signature red interior, back-wall zip and slip pocket, two front-wall slip pockets
Tote: measures approximately 14"W x 10-1/2"H x 5-1/2"D with a 10" strap drop; weighs approximately 2 lbs, 3 oz
Credit card case: measures approximately 4"W x 3"H x 1/2"D
Tote/credit card case: body/trim 100% genuine leather; lining 100% cotton
Made in China
Reviews & Community QA
A226160 - Dooney & Bourke Pave Leather Logo Tote w/Accessories
354
354
Classy, Professional, Well-made Bag
I bought this a year ago but love the bag so much wanted to write a review. First, the color and the smell of leather is so rich. It's quintessential D&B, and they delivered when they assembled this bag. Second, it is so functional for work an I actually prefer to use it as a tote for my tablet, computer, notebook items instead of a bulky bag pack. Everything I need fits without the bag looking bulky or disorganized. It's so very professional and helps dress up an outfit immediately.
02-24-13
Love This Bag
Husband bought this in green for me. Love almost everything. Straps are a little to stiff but still ok.
12-27-12
Very Happy with Mine!
I originally ordered this bag in the Navy when it was the TSV and love it! I have many, many (not 'fessing up to the actual number) Dooney bags and this is right up there with my faves as it is so comfortable to carry, classy and feminine looking, the PERFECT size, and the leather smells divine. Just got my second one in the Tan and it is just as lovely. This is a structured bag so don't expect the leather to be soft and pliable---it is what it is--and will be a breeze to carry and it's so easy to find your belongings as it opens up big and wide without collapsing on you. Love the zipper on the back of the bag as well. This is a good purchase for me and its timeless design will be stylish for many years.
11-22-12
Now this D&B is for me!!!
Finaly a D&B for me! I love the straps, unlike the Janie totae bag which I had before. Not that there is anything wrong with that but I did not feel secure with that kind of bag. I take the bus were ever I go these days and to have a D&B the I can put on my shoulder makes me feel better. Now lets talk about the inside of this bag. Its huge to put it mildly. Everthing I need for my day fits in. Love the extra's of course and to have the back zipper makes me feel more secure than ever!!! Love it and you will too!!!
10-10-12
First D&B but definitely not last!
I spent hours shopping online and in stores for the perfect tote. When I saw this one among the hundreds of purses on QVC, I knew it was for me. My raspberry tote arrived today, and I am thrilled with it. I have only black and brown purses in my closet but figured if I was going to spend this much money for a bag, I might as well go for it. So glad I did! The color is gorgeous and definitely pops. All the other reviews are right about the leather. This pave leather is not soft and is almost plastic-like at first glance. Soon, though, you realize that this is high-end stuff that will last for many years and allows the bag to maintain its shape, regardless of where/how you set it down. The bag is so roomy—enough space and then some for my large wallet, glasses case, iPhone, make up bag, iPad, etc. The straps are stiff as others have said, but with wear, I am sure they will soften. This is my first D&B and definitely not my last!
10-02-12
Love Dooney & Bourke!
I purchased this handbag in sky blue when it was the TSV. What a beautiful color! Yesterday I received my second handbag in raspberry - and again I will say what a beautiful color. I like the fact that my purse will sit without falling over.. I have probably 15 Dooney & Bourke bags - all purchased from QVC. To the woman who had problems but it was too late to return to QVC - call QVC & get the phone number for Dooney & Bourke. Call the company and send it to them. They will either repair or replace your handbag. Dooney & Bourke stand behind their product. I have other high end handbags, but I continuously return to Dooney & Bourke to meet my needs!
09-25-12
EXCELLENT! Others judged too soon!
I wish I had this in EVERY color! I have the SKY BLUE and it is beautiful! It can be year round handbag/tote. I have carried this since it was the TSV and the little card wallet is SO AWESOME! I put what I use most in there and keep it in the inside slip pocket dsigned for it, so I can find it fast and get what I need quickly. It holds up remarkable.It looks verry classy dressed up or casual. GREAT all around! Shoulder straps are great length and it holds what you need like Ipad or kindle or a book and everything else without looking bulky and slouchy.
08-28-12
smart buy
I recived the bag and was loving the look of it. It has such a smart look about it and a highend look also. This is the 9th D&B I have. Some from QVC others from the web site and I love every one of them. I wish I had gotten it in black, next time.
08-27-12
Dissapointed with 1st Dooney & Burke gift.
Received this bag as a gift. Immediately thought it was a fake leather. Had to look it up to find out that it was in fact leather. I like the fact it stands up, and wont fall over. The compartments are nice. Roomy enough for my belongings. A little stiff for me, which i dont see it softening up over time. This shouldn't be given as a gift unless the person is wanting something like this type of bag.
08-27-12
Great Tote
I have this Tote in the Saddle Tan color and I love it. At first I was very skeptical about purchasing it because of the negative reviews. So I've been using it for awhile and I like it. I really like the style and look of this tote and I have seen other women looking at it. This design looks very rich and I like the Pave leather so far. The handles are stiff and I cannot see them softening with time as do my other Dooneys, but they stay on my shoulder. I guess it takes some time getting use to the new leather and I do notice that my tote will look slightly crumpled in areas at times (like a paper sack)but it does stand up and not puddle when placed down. Love the sound the metal feet make when I set it down.This tote is great and the top closure is an added plus to prevent things from falling out or from someone trying to remove items too.
08-24-12
LOVE IT!!!
i continue to love this great bag - i love the shape of it - the quality of it - the gorgeous blue color - i have had zero problems with zippers or smell - its a classy looking bag - it is sturdy and durable - i wanted a bag that would hold its shape when you set it down and this one is perfect - i am hoping to buy another one in another color soon - but sure glad i got my lovely blue bag when it was the todays special - i am very very happy and pleased with this terrific bag and will be back again for another one - i cannot find one negative thing to say about it... its been just a superb bag and one of my absolute favorites to carry and use - i am so glad i bought it and know i will enjoy it for years and years to come - thank you dooney and qvc for this most excellent and beautiful bag!!!
08-18-12
NOT WHAT I EXPECTED
FIRST PURCHASED THIS BAG IN GREEN BUT RETURNED IT BECAUSE I DID'T LIKE THE COLOR. EXCHANGED IT FOR THE SKY BLUE, WHICH WAS SO PRETTY. HOWEVER, THE LEATHER ON THIS BAG FEELS LIKE PLASTIC. NOT SOFT AT ALL. TOO LATE TO RETURN. NOT THE BEST DOONEY AND BOURKE.
08-17-12