About Dominique Dinouart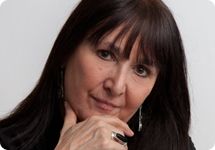 Since 1984, Dominique Dinouart has designed sterling silver jewelry for the Taxco Traditions® collection. Working with the finest silversmiths in Mexico who meticulously interpret her designs, she considers each handcrafted piece "wearable art" that naturally enhances a woman's individual beauty.
Dominique was born and raised in Paris, France. She was educated in the United States and studied art with an emphasis on sculpture. She often refers to her jewelry as "little sculptures," due to their unique three-dimensional appearance. "I attempt to wed the traditional look of handcrafted Mexican jewelry with my contemporary vision of jewelry, which is influenced in part by tribal cultures. My passion for nature's influence on our lives is a great inspiration. It's a continual reminder of rebirth and energy. I strive to bring that energy into my designs. I'm an avid world traveler and always come home from a trip revitalized and with a new way of looking at life."
Information provided by Dominique Dinouart.