Cottage Farms Reblooming Blue Moon Wisteria Duo
In Stock
Sold Out
We're sorry. This item is not available at this time.
Pre Order Possible .
Low Stock
Description
Beauty beyond measure. This Blue Moon Wisteria vine produces chains of sweetly fragrant blue flowers known to attract hummingbirds and butterflies. An easy-to-grow favorite, it blossoms in late spring and re-blooms throughout the year. From Cottage Farms.
Shipped as two 4" potted plants
Plant 3' to 6' apart
Place in full sun to part-day sun
Water 1" or more per week
Fertilize during growing season; discontinue use in winter dormancy or below -40F
Blooms late spring and early summer and repeatedly throughout the year
Matures to 25'H with a 12'W to 15'W spread in 2 to 3 years
Perennial
USDA hardiness zones 3 through 9
1-year Limited Manufacturer's Warranty
Cannot ship to PR, AK, VI, HI, Guam
Ships at the appropriate time for planting in your area
1-year Limited Manufacturer's Warranty
Grown in USA
Tune in to QVC for Patio & Garden
Monday, May 28, 2018 from 3 – 4 a.m. ET
Important Details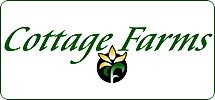 We're not happy if you're not happy. Cottage Farms warrants its perennials for 1 year and annuals for 90 days from the time of shipment. If, for any reason, you're dissatisfied, Cottage Farms will replace your plant with a similar or comparable one at no charge. If your replacement is not available or it's too late in the season to ship, it will ship the following shipping season.
Reviews & Community QA
Cottage Farms Reblooming Blue Moon Wisteria Duo
17
17
Awesome!
I planted these in 2010. I think they're Awesome! I liked them so much we bought two more the next year. We live in Ohio so they survived through the winters and have thrived in the summers. We have a rap-around front porch. We have wrapped the vines around the posts. They reach to the roof line and have met in the middle. The blooms are outstanding. I fertilize a couple of times a year. Plan to train/wrap your vines because they really grow.
01-19-14
Wisteria
Adding specialty wisteria food for proper ph balance to the soil will allow your plants to rapidly grow & produce the most fragrant beautiful grape-like flowers ever! My two tiny plants are now stretched over a newly 12x10 pergola in full sun !
01-11-13
Having trouble growing? Try this.
Received in very bad shape. Left in container that they came in until signs of growth where noticed. Transplanted to bigger pot. Still grew very little but are in much better shape. By the end of summer, took a chance and planted 1 in the ground under some shade. It gets the morning sun / dappled sun. Grew like a weed so I planted the other one. The second one did not grow at all and I thought that it died. Hunted for it this year and still no signs of life. Just for S and G's, I put a tall pickle jar over the twig. Created a green house effect with the jar. Low and behold the plant grew. Jar is removed and the plant is growing fine. The first plant has blooms and are very beautiful. Having trouble growing, try partial sun. Like morning sun and shade in the afternoon and evening when it gets hot. Also, try bedding the plant with straw. Warm during the winter and cool and not dried out for the summer. Straw keeps the moisture in the ground and keeps the ground from drying out during the hot summer.
05-12-12
One live, one dead
Very small packaging, dirt loose, one plant looks alive, one is dead. Hopeful for one of the two , will plant. The other is gone I believe.
04-05-12
Won't bloom
Mine was 3 years old last summer. It grows like crazy even needs a slight trimming but it will not bloom. Very disappointing!
01-13-12
Have not thrived not growing
I have done everything I could to help these along. They still remain little twigs and show no signs of growing,on the contrary they wilt back even with daily watering. Very disappointed. Will not order again. Daylily bulbs did not bloom either.
06-10-11
Small Twigs
These arrived as just a branch with a twig. Hopefully won't take years (if they survive) to bloom as with the other buyers.
05-23-11
westeria
This is a beautiful tree, unfortunately it is hard to grow. Look up, on Google, "how to grow a Westeria". Lots of good information on this tree. Good luck!
04-26-11
No Blooms??
My Wisterias are on year #3, and I live in southern NJ...I have nice foilage on both plants, and the vines have wrapped around my arbor and met at the top, but no blooms, so far...I planted them in large clay pots, on either side of my arbor, when I got them...I gave them fertilizer, and watered them daily, thruout the summer...The roots grew thru the bottom of the pots, and into the ground, but still no blooms!!...I am a bit disappointed, but at least glad, that they didn't die, thru the rough winters...I,m going to try some different fertilizer this year, and keep my fingers crossed....
04-02-11
Not worth it
They shipped me the wrong color! I got these a few years ago. I was happy both survived and one even started flowering. Unfortunately, instead of the beautiful blue mine turned out to be white and the second one is yet to flower but my suspecion is it's white too. This was a couple of years after the warranty expired so there was nothing I could do. Disappointed.
04-01-11
disapointed
I ordered two sets of the wisteria and was very excitted when order came. I opened my boxes up and much to my amazement there sat four cups with a tiny twig popping out of some dried up dirt. I'm really bummed. But today I went ahead and planted them we will see what happens,
03-30-11
Im so blue...
Here we go: this is year #3 that these have been in the ground, and still no luck. I am a certified Texas Master Gardener, and still can't get these to flower. They did NOT reach their promised 9 ft the first year, and I have never had one bloom. They get leaves, but no buds. My soil is terrific after much work--but these little guys are just not happy here. I have no idea why. Each of my neighbors try to grow wisteria, and also have been unsuccessful. I am beginning to wonder if maybe there's something in our neighborhood that is preventing wisteria from flowering...???
03-23-11