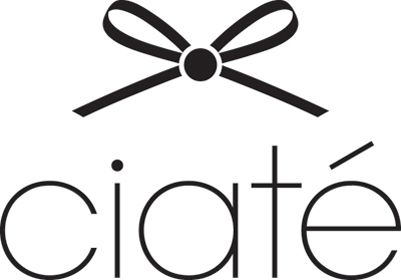 About the Brand
British-born beauty brand Ciaté, which stands for color, innovation, aspiration, trend, and extraordinary, specializes in the latest nail trends to keep you groomed and glamorous. Using the latest formulations, Ciaté is a niche fashion nail brand that's becoming a global phenomenon. Nicknamed the "nail innovators of our time" by top press, the brand continues to lead the beauty pack with its aspiration to always be one step ahead.
Founded by celebrity nail technician Charlotte Knight, Ciaté was created around the understanding of women's love for affordable luxury and the idea that nails are the perfect canvas for self-expression and individuality. Charlotte Knight started off as a salon-based nail technician with her own chain of nail bars. Knight, who's a regular on magazine shoots and works with celebrity clients and fashion designers, was inspired to create a luxurious, sophisticated, and trendsetting range of products that every woman can afford to enjoy. Season to season, Charlotte Knight combines her all-encompassing inspirations around the world with her solid knowledge of color and trends to produce incredible vibrancy through Ciaté.
The brand's most notable launch came in March 2012 when the Caviar Manicure was born. Charlotte Knight originally created it as an exclusive nail trend for a magazine cover. From there, she transformed it into an easy two-step DIY version that can be used at home. The Ciaté Caviar Manicure contains a Paint Pot and Pot of Beads to take three-dimensional nail art to a whole new level. It lets you create something feminine and indulgent, yet delicately extravagant. With an impressive celebrity following, Ciaté is quickly becoming the beauty industry's one to watch. The breadth of their collection includes Paint Pots, nail-innovation kits, hand care, foot care, and treatments.
Information provided by Ciaté.