ChargeIt! Battery Station Pro Deluxe for Alkaline AA, AAA, C, D & 9V
In Stock
Sold Out
We're sorry. This item is not available at this time.
Pre Order Possible .
Low Stock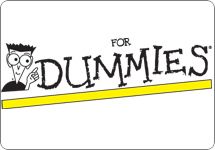 Description
Long live batteries! The ChargeIt! Battery Station recharges the types of batteries you use most, making it the perfect complement to toys, electronics, and more holiday gifts you'll give or receive.
What makes the ChargeIt! Battery Station PRO special? Not only does it charge rechargeable Ni-Cd and Ni-MH batteries, it also charges disposable alkaline batteries. Talk about convenience--and what a savings, too! Additionally, it comes equipped with two USB ports for charging your devices.
What size batteries will it charge? It charges all standard battery sizes: AAA, AA, C, D, and 9V.
Can I check the charging status? Of course. An LCD screen clearly displays the charging status and battery charge amount.
What's in the box? ChargeIt! Battery Station PRO and instructions.
Includes ChargeIt! Battery Station PRO, AC adapter, and instructions
Charges both disposable alkaline and rechargeable NiCD and NiMH batteries
Four universal charging docks charge battery types AAA, AA, C, and D
One 9V charging dock for 9V batteries only
Can charge up to five batteries at once (four in universal ports and one in 9V port)
Two USB ports for attaching and charging devices: one 1-amp port and one 2-amp port
LCD screen displays charging status and battery charge amount
Each recharge cycle for disposable alkaline batteries reduces charge life to 75% to 90% of prior charge
Measures 7-1/8"W x 5"D x 2-1/2"H
Cannot ship to Guam, PR, VI, Canada, P.O. boxes
UL listed adapter; 1-year Limited Manufacturer's Warranty
Made in China
Reviews & Community QA
ChargeIt! Battery Station Pro Deluxe for Alkaline AA, AAA, C, D & 9V
333
333
Doesn't do the job
I was so excited to have a way to preserve and re-use batteries. This device is not all it's cracked up to be. Waste of money, don't buy.
01-16-14
Buy More Batteries Instead Save Your Money!
I was so wanting this to work since I have so many battery operated candles, remotes, etc. and wanted to save money. It does recharge them but they DO NOT last up to 10 more charges. They don't even last one more charge. You might get an extra day or two, but for that hassle of removing batteries over and over just to get an extra day or two then having to buy new ones anyway. Just buy new batteries. It's not worth the hassle. Also I didn't hear them say you can't use any copper top batteries which I buy a lot of so I had to buy new batteries anyway and wait for them to go dead before I could try this. I found that several of them leak battery acid in the charger if left in there like they said you could do. Just not worth it in my opinion. I could have bought a lot more batteries for what I paid for this.
01-07-14
Don't Waste Your Money!!
The only thing these recharged batteries are good for is "flameless candles". I've tried using the recharged batteries in other devices and they don't work. I too had issues with the recharged batteries leaking after they were charged. In fact, I called the manufacturer and they replaced the unit since it was still within the one year warranty period. They were very nice and shipped one out to me right away. The new one does the same thing. So unless you just want to use them for your flameless candles, I wouldn't recommend this product.
01-06-14
Fantastic money saver!
Don't even think twice. You can switch between charging rechargeable batteries to regular Alkaline. Not one problem with this. Just remember, you can't charge a one-use battery more than a couple times. Read the instruction booklet and you'll be fine.
12-31-13
Excellent Product
I've had the ChargeIt! Battery Station Pro Deluxe for several months now. I love it. I use it for the batteries in my candles, and everything else. I have had a couple bad batteries; they wouldn't charge at all, or wouldn't hold a charge. The good batteries hold a charge just like a new battery. Can't beat that!!
12-18-13
Don't Buy This!
I have been very happy with all my purchases from QVC and never had to put on a bad review except for this item. I wish I would have returned it. It charges the batteries fine but they do not last very long at all and will leak in the item you put them in. Save your money..this is not worth purchasing. Hoping I can save someone from making the mistake I made by buying this.
12-18-13
Does not work
It charges batteries but the batteries don't last at all. Used batteries for a camera flash that had been recharged they died immediately. Thank goodness we had extra new batteries with us otherwise we wouldn't have gotten any decent pictures. Would not recommend this. I can eve safely say it's one of the worst purchases I've made on QVC.
12-16-13
Works great
I've had this battery charger for about two years and it works great! I use it to recharge Duracell copper top batteries, no problem. I use it to recharge all of the batteries that I use in my flameless candles. I would recommend it. I've had some battery corrosion but never any leakage.
12-02-13
Not as advertised!!
User manual says: "Not recommended for use with Duracell Coppertop batteries due to possible leakage.." This is a terrible waste of money.!
11-20-13
Great product
We love this battery charger, it charges all the different kinds of batteries.. Love it
11-19-13
No Good!!!!!!!
It makes the batteries leak after charging!!!! I had to throw everyone of them away.
11-19-13
Garbage!
I was so mad, I threw this product in the garbage! If the recharged batteries didn't LEAK in the unit, they LEAKED in whatever I put them in!!! What a mess to clean up. I thought QVC did better testing of the products they sell! What a piece of junk!!! And a big disappointment in whomever approved this for QVC!!!
11-17-13