CandleImpressio Set of 2 Flameless Wall Sconces with Timer
In Stock
Sold Out
We're sorry. This item is not available at this time.
Pre Order Possible .
Low Stock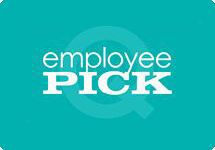 "I'm definitely a 50+ customer and have to say my single favorite item is this Candle Impressions set. I just love the look of them on the wall above my fireplace and that they're already lit and glowing warmly when I get home from work each night. They're up high enough that, if they were real candles, I'd never bother to climb to light them. But I've had lots of friends comment that they couldn't believe they weren't real. They've inspired me to go a bit overboard with flameless candles around the house, but these are the best (and 5-star Customer Top Rated to boot)."
— Dan, Programming
Description
Simply elegant. Enhance the ambience of your home with this set of battery-operated flameless wall sconces. Candles with real melted wax add the warm glow of realistic flickering candlelight to any indoor space--from the entryway to the hallway to the dining room--without the dangers of an open flame or the hassles of electrical wiring.
The built-in timer lets you turn the candles on, have them glow for five hours then automatically switch off, and automatically turn on the same time the next day--so convenient for your busy lifestyle. This stylish set is also easy to mount, easy to operate, and easy on the eyes--now that's a brilliant idea. From Candle Impressions.
Includes two battery-operated wall sconces with melted wax candles; two glass hurricanes; and mounting hardware
Daily on/off timer
Built-in five-hour timer
Glow time is approximately 500 hours each
No wiring needed
Durable steel construction
Requires 3 C batteries each, not included
Indoor use only
Measurements: Sconce with glass hurricane 5"W x 13"H X 7"D; Candle 4"H
Made in China
Reviews & Community QA
H07026 - CandleImpressions S/2 Melted Wax Flameless WallSconces w/Timer
1338
1338
SUPER SCONCES!!!!
I purchased 2 sets of these for my porch and another set for a friend. They are LOVELY!!! Great quality. I was just trying to order more and they are no longer being sold...BUMMER... please get them back... I am looking all over the internet for them.
11-11-12
Awesome
I've owned these for 2 years now and had to change the batteries only once for me personally. They are attractive and so easy to use, and enjoyable. Guests always like them. Wish they would come back.
10-21-12
beautiful item
Please bring these back. They are beautiful.I had planned on giving sets for Christmas gifts this year.
10-06-12
please bring it back!!!!!
I have had these in my bedroom for 3 or 4 years and love them. This looks unbelievably like a real candle. They are beautiful. I went to purchase another set for my dining room and now they are no longer available. PLEASE BRING THESE BACK QVC! How and why would you discontiune or not waitlist a customer top rated item with over 1300 5 star reviews such as this without replacing it with something comparable?
07-05-12
Bring these back please
just read they are no longer available,please bring these back,one of mine died after 4yrs and I tried to get a replacement from the company and shipping was more than the item.....I get so many compliments on them,gave them as gifts too...
06-15-12
PLEASE BRING THESE BACK!!!!!!!!!!!!!!!!!!!!!!!!!!!
I have been waiting for sooooo long for you to bring these back in the black color, and now it looks like you may not be bringing them back. PLEASE bring these back, I have to have them. Thank you in advance!! I have so many of your candles, but I don't have these, but need and want them very much.
06-06-12
Fabulous Purchase!
These wall sconces are so beautiful, and the candles flicker just like a lit candle! I will be purchasing many more CandleImpressions Flameless candles.
05-14-12
Beautiful
Put sconces on each side of wall mounted TV. Look great and added a lot to the wall without overdoing it. Really nice at night
05-06-12
2yrs and going strong!
after 2 years they still work perfect and everyone is shocked they are battery operated and good price from qvc. would purchase any other type of candle impressions flameless sconces. batteries work about 1/2 year.
05-06-12
Yep! Everyone Was Right
I purchased three sets of these and was NOT disappointed! They provide great light to very dim areas in my house. They are attractive both lighted and not lighted. They have a good weight and very solid. A true must have if you are like me with an older home and less lighting.
04-16-12
Not like others that I ordered
I received these candle Wall Sconces as a gift. I was schocked as to how you have to take the sconces off the wall to add batteries. Why the candles itself would not work like most CandleImpressions and have the batteries in the candles is the question that I don't have an answer to. If I knew you had to take the entire sconce down to change the batteres I would have sent these back if they were not a gift.
04-08-12
Poor design
I will start by saying I did not like the design. What if the light fails? There is not replacement bulb and now I have a hole in my wall for this particular fixture and a burned out light. Why not make the candle the light source? Did not understand this before purchase. I ordered another sconce set and the flameless candle is the light source, not the fixture - I can replace with a real candle if I want and the fixture will never go bad. The color was not brass...this finish has a green cast to it. If you are trying to blend with some brushed brass, this will not work.
04-06-12