Braun Satin Hair Active Ion Hair Tool
In Stock
Sold Out
We're sorry. This item is not available at this time.
Pre Order Possible .
Low Stock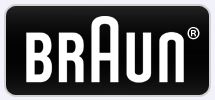 Take a look at Braun's active iron technology in action.


Watch this video to learn more about Braun's seamless bristle technology and how it helps prevent damage to the cuticle.
Description
What is it: Say goodbye to frizz and flyaways caused by brushing! The Satin Hair Active Ion Brush is an award-winning tool that gives you healthy-looking hair at the touch of a button. The brush's active ions work to help eliminate the static in your hair, while smoothing your hair and boosting shine. The brush's bristle technology is seamless with no sharp edges and is designed to provide a anti-damage brushing experience.
Who is it for: Women interested in shiny, healthy-looking hair.
Why is it different: This brush is designed with active ion technology to help eliminate static and boost shine at the touch of a button.
How do I use it: Slide up the on/off switch in order to turn on the Active Ion function. During operation, the Active Ion light shines and the ion jet releases a rich stream of ions. Make sure not to cover the ion jet with your fingers or palm in order to give free way to the stream of ions. After use, always slide back the switch to its lower position. For best results, use after blow drying your hair.
From Braun.
Includes Satin Hair Active Ion Brush and 2 AAA batteries
Braun IONTEC technology
Measures 8-1/4"L x 2-1/2"W
2-year Limited Manufacturer's Warranty
Made in China
Reviews & Community QA
A217213 - Braun Satin Hair Active Ion Hair Tool
16
16
Greatest product ever
Have to say that I'm really liking the results of this product so far. Even it took me awhile to get a hold of it and etc. Especially, finding, buying and using a couple before this one. In which I threw those ones out and were too much effort involved. Oh how I have short hair and enough having my hair all the over place. Think thats for now.
11-09-11
WORKS FOR ME!
I have baby fine naturally blonde hair that tends to be frizzy and flyaway since I live in the south in a humid climate. I've tried many serums and hair gels to try to combat the frizzies. I saw this brush and decided to give it a try. Well, it works! After just one use, it smoothed my hair and made it soft and shiny. I'm going to use on my daughter too, who has very thick, coarse and wavy hair. If you're on the fence about buying this brush, go ahead and get it. If it doesn't work for you, QVC's return policy is excellent. But I'm sure I will get compliments on my hair now!
11-02-11
This is a regular brush
Both it for my girl. 90 bugs with the shipping works as a $3 dollar brush..dont buy it ...no ions no nothing...this is a big joke
10-05-11
Very good product
This is a great hair brush that shines my hair. I love the bristles on the brush. The product was received on time and in good condition.
09-15-11
Just in time!
In the 80's ion brushes were introduced for the hair, but bulky! I do more business travel during winter and my hair is blonde and thick. With winter around the corner, when I get off a flight I also notice a static build in my hair. I love this brush! It calms stray hairs and creates beautiful shine. Based on compliments it looks like I spent a fortune on expensive salon finishing products. Its easy to use, will travel well (even TSA) and know you'll get compliments.
08-29-11
Works for me-shiny and smooth hair
I am so glad I took a chance on this and didn't listen to the negative reviews. I tried using this brush after I showered and washed my hair, let it dry naturally, then blow dried my hair using this brush. My hair came out super straight, had a nice shine to it, and felt really nice, super smooth and healthy. Then I continued to brush my hair with the brush for a while afterwards just because it felt so good. I have wavy curly hair that is thin, not fine, but medium to thin. My hair came out nice and straight just like I used my expensive round brushes and a flat iron, both of those would take a while and the round brush would usually pull out my hair. This shuts off automatically after 5 minutes, the light goes out, you have to remember to turn the button to the off position, but then you can always turn it back on to keep using it. I don't think this works on wavy curly hair that is not straightened or just blown dry, or if you don't use this brush to straighten your hair with a blow dryer. It says it works best on hair that is blown dry. Otherwise your hair will still be frizzy. The ions do have a weird or bad smell to them I think, you can smell them in your hair and if you put your nose to the brush where they come out. I have so many good smelling hair polishing creams, gels and oils, I just use those on my hair afterwards to get rid of the smell and my hair smells fresh and clean. So far no static. It is very expensive, but I really like the brush and it works for me, so it is an investment hair tool.
08-16-11
What am I missing?
Not really wowed by this brush. It is really expensive for a product that gives zero results. I have long hair that likes to be wavy with flyaways. I don't have time to straighten it and I hoped this brush would help. It doesn't. It seems slightly smoother when I use the brush but the results last about 15 seconds. Maybe this is good for someone who uses a flatiron, but it didn't work for me.
08-10-11
My Absolute Staple!
LOVE LOVE this brush. I have two actually. One in my bag and on at home. I also gave like 10 away to my friends and family members (girls of course). I never used to brush my hair during the day, but I do now because it doesn't make my hair staticy. Honestly, I use it everyday when I leave work and head for a drink or out to dinner. It's hard for me to use a regular brush anymore. I highly recommend it. You do have to use batteries - just FYI.
08-04-11
Simply sublime shine that won't quit
I bet i use this Braun ion tool like 3 tob4 times a day. After i finish blowdrying, to touch up at the office, before a date, and at night before i go to bed so my hair lays nicely on the pillow without static. You would not guess that a hair brush could make you so happy, but it can. It is those simple, ingenious products that make us girls just giddy, right. Well this one from Braun did it for me and my hair. Thank goodness this beauty invention from Braun made it across the pond from Europe!!
07-31-11
Awful!!
This brush gave my hair static!!! Don't waste your money...What a waste!
07-29-11
Glow in the dark Luxury hair
I have a story for you QVC folks - This Braun ion brush glows a pretty kelly green when you flip the switch on. And you don't notice it so much during the day, but at night, it's an eye catcher. I used mine in a nightclub bathroom - switched it on - and got the attention of the other women in the ladies room huddling around the mirror. Everyone wanted to try it before they went back to their boyfriends. We all agree it makes our hair touchably smooth which is exactly what we want of course. I like that it's a healthier brush too - the fact that you don't get split ends is quite a perk. If it makes you literally glow in the dark...........then it's for me. No doubt about it.
07-26-11
You can believe the People Style Watch review!
It's so true what the editor wrote in People StyleWatch magazine - this brush definitely deserves to be in the Top 5 beauty products new this summer. Because it's different - it's not like the other brushes that say they have ions, but they're only baked into the plastic. This one has an opening in the back where the ions come out, and you can hear them being generated and blowing out of the brush and into your hair. This brush makes my hair dreams come true - yes indeed! Thanks QVC for carrying it first.
07-26-11