Bobbi Brown Limited Edition Party Lip Color 2-piece Kit
In Stock
Sold Out
We're sorry. This item is not available at this time.
Pre Order Possible .
Low Stock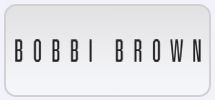 The Manufacturer's Suggested Retail Price on this item is $31.50,* but QVC is bringing it to you at the Featured Price of $23.00.
*The Manufacturer's Suggested Retail Price is based upon the supplier's representation of value. No sales may have been made at this price.
Description
What is it: Featuring a shade of Bobbi's iconic lip color together with her favorite Crystal Lip Gloss, the lip kit in Party Rose or Party Alice instantly gives lips a lush, polished look that's perfect for any party.
Who is it for: The woman who wants a classic lip look and the versatility of soft matte and high-shine finishes.
Why is it different: Bobbi's iconic lip color shades are formulated with a brown base for the most flattering effect on all skin tones.
How do I use it: Apply lip color directly from the tube or use a lip brush for precise application. Finish with a dab of Crystal Lip Gloss for a high-shine finish.
From Bobbi Brown.
Includes:
0.12-oz Lip Color in choice of Party Alice, a raisin nude or Party Rose, a rosy pink
0.24-fl oz Crystal Lip Gloss
Made in Belgium/USA
Reviews & Community QA
A218243 - Bobbi Brown Limited Edition Party Lip Color 2-piece Kit
8
8
Beautiful Lip Color!
Beautiful color, great combination. Great for dressy occasions and casual white shirt and jeans. Lip gloss in clear is superb product.
12-19-11
No Party For This Alice
I am really trying but I do not like this color (party alice). It is nasty and makes me feel like a clown. I would not describe as orange but it does have some peachy undertones and not the right intensity. I was hoping for a neutral beigey pink and this is not it. Sadly I don't know if its even worth returing after s+h charges.
12-09-11
Lots of orange
I received the lipstick which is very creamy, but the color has too much orange in it for me. I decided to keep it, as with the lip gloss, it gets toned down somewhat. I like Bobbi Brown and her understated colors, but this one took me by surprise. I feel it is not explained very well. It would be a nice gift for someone that prefers a more orange lipstick. I gave it 4 stars, as the lipstick is lovely, however the color is not as described.
11-15-11
Orange Base
Color was shown as muted soft raisin pink. It has a very strong orange hue and looked more like something for the summer than a party color. Had to return, unhappily.
11-11-11
They both are Great!!!!!
I purchased both of Bobbi Brown Party Lip Colors. The Party Alice is fab for every day and Party Rose, is outstanding for evening or special occasions. Both ware well and the gloss puts them over the top. Feels good on the mouth too! I will be ordering these again!
11-10-11
Party Alice - ORANGE???
Although the description indicates that this lipstick in Party Alice is a raisin nude, it is anything but a nude/neutral shade on me. I have a fair complexion & was hoping for a soft, neutral color but this was an awful, unattractive, odd orange. The gloss is nice & I will probably order the gloss alone but the lipstick is definitely not for me.
11-05-11
LOVE!!!
my first bobbi purchase and i totally love it. i got party alice and the color is wonderful. i'm very fair and in my mid 50's and always looking for something to give me color. this is totally it! it brightens up my face and is a great alternative to a red. i think as we age, most women should stay away from bright reds. this is a fabulous substitute. the gloss is just a bonus which takes the look from day to night. the consistency of the lipstick is creamy and the color is saturated and vibrant. i'm going to pick up another set so i don't run out!
11-03-11
Finally!
I ordered the Party Rose color. I have fair skin (in Smashbox shade) with pink undertones, dark brown hair and blue eyes. This color, though says rose in title, looks like a beautiful red on my lips. My lips make some lipsticks turn really bright pink. This lipstick is beautiful on me. I would definitely think it is a night time color, though obviously can be worn anytime. Though I do love the clear lipgloss, I do not like them together. I think the color in the tube looks much more sophisticated by itself. I am absolutely blown away with this color. I have purchased her lipstick color in Slopes. It says that it is a flushed red, on me it was dark brown with no red in sight. This one, definitely the right color for my lips. It is a semi matte and can be a bit drying, but if you put a clear balm on lips before applying it, it is great. Love it.
11-03-11