Bissell 6 Gallon Garage Pro Wet/Dry Vacuum w/ Turbo Tools
In Stock
Sold Out
We're sorry. This item is not available at this time.
Pre Order Possible .
Low Stock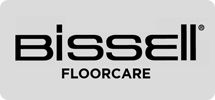 What a difference! The MSRP on this item is $204.98*, but QVC is bringing it to you at the Featured Price of $149.96.
*The MSRP (Manufacturer's Suggested Retail Price) is based upon the supplier's representation of value. No sales may have been made at this price.
Description
The ultimate garage helper. An ideal cleaning system for your garage, vehicle, or workshop, the Garage Pro is a bagless wet/dry vacuum--but it's really much more. It serves as both a vacuum and a blower to clean up just about any mess, wet or dry. And there are seven accessories included, like a TurboBrush, crevice tool, dusting brush, upholstery brush, and more, to help detail your car and keep the interior looking its cleanest. From Bissell.
Garage Pro wet/dry vacuum
Large area tool
Multi-surface tool
TurboBrush
Crevice tool
Dusting brush
5" upholstery tool
3" precision suction tool
Accessory storage bag
Vacuum: suctions wet or dry debris; can be used as vacuum or blower; 32'L flexible hose; hose mount; full water tank LED indicator; wall-mountable
Some assembly required
Measures 36-1/2"H x 17-1/2" x 15"Diam
ETL listed; 2-year Limited Manufacturer's Warranty
Made in China
Reviews & Community QA
Bissell 6 Gallon Garage Pro Wet/Dry Vacuum w/ Turbo Tools
49
49
Love It!!!!
I bought two of these for my mobile pet grooming buses. The are great the hose length is perfect to reach through the entire bus. The don't loose suction until they are full and I know I need to empty it, shake out the filter and I'm off again. I am finally replacing the soft filter in one after a year the dog hair eats most filters up. The filter is still in good shape but I know its time to do at least that. I have not had to do anything with them and I use them all day every day I even attach my dog clippers to them so it runs at least 6-8 hours a day, 6 days a week. I have to say I go through a normal shop vac (home depot)about every 6 months it gets costly. These are tough and a great product for the money spent. I am purchasing another one for my new house so that I can do all my hard wood floors with it. I wish there was a way to make it a central house vac as well! Maybe soon?HINT HINT!
02-08-15
good job !
I bought this for my husband for Christmas and he loves it..he loves the fact it sucks up liquids without having to do anything other then just vacuuming. We will keep it downstairs in the basement .
01-16-15
Disappointed
I bought this for my husband and he really liked it but he just told me the handle that reaches to the floor comes in two sections. Where the two sections connect, the sections cracked. I called QVC and the service was great! I am getting a return shipment label because the vac was defective. What a disappointment since my husband really liked it! I do commend QVC for the way it was handled!
12-19-14
This is perfect for a large garage
I bought this for my husband, who is as picky as they come. He never likes the tools and things I buy. So he delayed even opening the box. We finally got to a point where nothing but this would do, and he grudgingly agreed to open it. Well, he was surprised and delighted. There is nothing in our massive RV garage that this long hose cannot reach, and whether the mess is wet or dry, this can handle the job. Mounting was easy, and it is always at the read.
11-23-14
So far so good!!
I have had this for about a week now and I love it, Last night the bathroom flooded and wow no problem. Still getting use to the length of the hose but everything else is Awesome :-)
11-17-14
husband pleased
My husband frowns upon my QVC shopping------ BUT he loves this purchase!!!! He uses it in our 3 car garage all the time and makes use of all the tools that are included, also it's long hose reaches to all corners of the garage.
11-11-14
Preview Your Review
We have had this garage pro for sometime now and I am sorry I purchased it!! One reason I purchased it was for the wall mount and hose length. The concept of hanging it on the garage wall and the long hose was great, we could sweep the whole garage even down the garage steps and the hose was plenty long. The problem is there is NO suction power what so ever. No TURBO here. My husband went back to a Walmart shop vac.
10-12-14
Horrible product -- no power, useless
Wish I could return this product for a refund. Poor filter system, no power to actually suck up things around the garage, and very noisy. You can get a much cheaper garage unit that will work much better. You're paying for the design of the unit and ability to hang on a wall. Who care about design when it doesn't perform? Big regret.
09-07-14
Bissell has done it again
I received this item yesterday. It was easy to install. I love the fact that I don't have to drag around a wet/dry vac. The long cord is great, I did my extra large 2 car garage easily with it. It worked very well.The suction on it is awesome. I would highly recommned this item. I have wanted one of these for years, I wish I got it sooner.
09-04-14
Convenient garage tool, but needs upgrades
This is great for me, because I don't like using my indoor vacuum in the garage with all of the spiders I have out there. I love how long it stretches, and the car vacuum tool has great suction. The plastic extender hose broke while working on the stairs, and so therefore I think it needs a more durable plastic. My husband is going to use some heavy duty bonding solution to fix it, but.... I would just like to say, that if you are buying this for the blowing portion, it is just okay. Nothing to write home about.
07-26-14
love this
I use this as a whole house vacuum. I hung it in a closet and have it where it can go anywhere in the house. I have a 960 sguare foot house so it is great.
04-21-14
Vacuum
I bought this fir my husband for Christmas snd it was The best gift he got. He mounted on the garage wall He uses every weekend. He had another one that died so yhis wss great. Thanks for great items.
04-08-14