Barbara Bixby Sterling/18K Pave' Rhodolite Lotus Flower Earrings
In Stock
Sold Out
We're sorry. This item is not available at this time.
Pre Order Possible .
Low Stock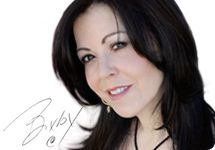 A Note from the Designer
"I love the combination of black and shades of pink and decided to create a collection that utilized this palette through stones and 18K pink rose gold. The juxtaposition of the meanings of these colors and stones has always intrigued me. Pink complements black beautifully because it brings calm, neutralizes disorder, and helps us to achieve a state of acceptance. This collection is about the excitement and mystery of new beginnings, as well as the supportive love of the universe. It's also represents accepting the love that protects us as we venture into the unknown. I've called it the Rose Black Collection because the oldest symbol of the rose speaks to the triumph of the spirit."
—Barbara Bixby
Description
A flourish of gemstones in a fresh floral design--these earrings are a pretty pick for your collection. Pave, round rhodolite gemstones glimmer in a lotus flower motif, accented with rich black rhodium plating. A round black sapphire is bezel set at the center, while an 18K rose gold leaf gleams at the top. From Barbara Bixby.
Sterling silver, 18K rose gold
Total gemstone weights are approximate: Rhodolite 0.60 carat; Sapphire 0.10 carat
Pave, round rhodolite gemstones in lotus flower design, accented with black rhodium plating; round black sapphire bezel set at center; textured and beaded border; 18K rose gold leaf design on front of shepherd's hooks; oxidized finish
Left and right design
Shepherd's hooks, for pierced ears only
Measures approximately 1-1/4"L x 5/8"W
Made in Thailand
Reviews & Community QA
J266478 - Barbara Bixby Sterling/18K Pave Rhodolite Flower Earrings
10
10
Theyre nice....
....But not spectacular. I'm not sure what it is about these earrings I dont connect with, but at this price, they have to wow me, and I'm not certain they do yet. I will keep them a little longer, and see if they grow on me. They are very lovely, and I do love the pave rhodolite garnet. I am more of a hoop girl, so maybe that is it. It's just me, not the earrings themselves.
08-16-12
Blends with Other BB Pieces
I have had these earrings ever since they debuted. I love them. They are a nice size, although not large, and go with so many of my other BB pieces. The combination of the pink rhodolite and the black sapphire is very eye catching and femine, as is Barbara's classic vine design. They are definitely a go-to piece.
08-11-12
Please make with Black Sapphires
Please make these beautiful earrings with black sapphires & a pink center, on a very minimalist dangle post. These would match the Black Lotus ring in a previous collection but could also be worn well alone. I love this lotus design and hope to see more of it..Thanks
08-08-12
Earring Beauties
I got these earrings a couple of days ago and I love them. I'm glad I ordered them and didn't avoid buying them because of some of the reviews. I ordered on easy pay day so they were more affordable. Love, Love, Love!!!
06-18-12
Beauty and Grace
Wow, I love these earrings. Of course I wish they weren't so expensive but that can't be avoided. I was blown away by the beauty of these earrings when I opened the box. I am so glad that I ordered them on easy pay day, otherwise I would not of been able to afford them. I'll be wearing them everyday!
06-15-12
Disappointed
I have over 100 pieces of Barbara Bixby jewelry and was disappointed when I received these. There was way too much oxidation and I could not remove it with a polishing cloth. Too expensive to have to work at making the product wearable.
06-05-12
Couture Quality at QVC Price
I really enjoyed receiving these earrings and they look great with all of my BB pieces. I love the gold leaf on each, and there is a right and left orientation of each leaf, unlike what the photo shows. The pave rhodolite set in the dark rhodium really gives the earrings a unique look and sparkle. I always catch people staring at them and have received compliments. The earring hooks are thick and substantial and may be slightly uncomfortable when first wearing them if your piercings are tighter, but your ears will get accustomed to them. I prefer thicker hooks since these will not break or snap, especially at this price point. With the design of this earring, the hooks allow the lotus flowers to dangle in a very playful way. The price may be higher than previous QVC pricing, but the current price of gold and silver and the detailed workmanship that goes into a piece like this dictate the pricing. Go into any jewelry store now and try to find something that even comes close to this and you will be spending at least 2x the amount of money. Thanks again Barbara!
03-13-12
Expensive, but pretty
I gave a 4 star review because the oxidation was terrible. I had to do some heavy duty cleaning with a soft brush and toothpaste to remove a lot of the HEAVY black oxidation. I love Barbara Bixby's jewelry, but QVC needs to monitor quality control! I don't think Barbara would be pleased with how her jewelry looks when it arrives to her customers. Yes these earrings are expensive,--should be in the $200 range, so I'm still undecided, but the design is beautiful! I guess the price of all precious metals is sky-rocketing, which hurts the consumer's buying power.
02-15-12
Not worth the price
I am a big fan of Barbara Bixby's jewelry, and I know her items are expensive, however after these earrings arrived, they were smaller than I expected and not worth the almost 300 dollar price tag in any way. The center star points were heavily oxidized as well, which detracted from the overall look. I have some of the matching pieces, so I had every reason to love these, but I just couldn't. The hook through the ear was also oddly constucted, they jutted abruptly out of my ear hole in the front and looked odd. In my opinion, they looked like costume jewelry because they weren't executed as well as some of bixby's other pieces have been done. Sorry, these went back immediately. I don't think I'll be the only one returning them. Ladies if you want these I would try to wait for the inevitable clearance pricing....and even then...there are better things in her line.
02-14-12
Very much up to Bixby standard!
These are impeccable. The stones are darker than in the photo but they are a lovely deep purple pink shade and sparkle a lot. The sterling silver in the center, around the black sapphire is darker than the photo. The metal around the stones of the flower is rhodium plated so it is darker. The photo on line flashes a lighter metal on the flower. The sterling is shiny on the stems and tendrils. The photo doesn't show it, but there is a right and left side earring. You can wear them with both rose gold leaves pointing toward your cheek or away. Because of the shine, you can tell that the black stone is black sapphire or black diamond even though it is basically little more than an accent. The rose gold leaves are noticeable and lovely high polished 18k. The gold has depth, it is not plated. The flowers gently swing from the stems. The weight is not heavy but not too light. The flowers are dimensional-- rounded puffy pillows with Bixby zig-zags along the edges. The backs of the flower petals are sterling swirly cages that allow light in and there is a four petaled flower (lotus?) directly behind each of the black sapphire centers, so the back of the earrings are beautifully finished too! Every bit of these earrings is finished tastefully. I like the width of the ear wires; they are comfortable for me. Not at all flimsy. I recommend wearing discrete rubber stoppers with these so you will be sure not to lose them. They are very precious.
02-09-12