B.Makowsky Glove Leather Pocket Shopper w/Chain Detail & Cosmetic Case
In Stock
Sold Out
We're sorry. This item is not available at this time.
Pre Order Possible .
Low Stock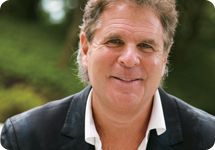 A Note from Bruce Makowsky
"I created this bag because I know women want to feel special every day. Made with my incredibly soft, luxurious leather with sculpted hardware, knotted straps, and chain details on the side pockets, this bag is the ultimate mid-sized shopper women can carry daily. I added two front pockets with exaggerated zipper pulls for easy access, plus my signature cell phone pocket on the back for convenience for easy access. Give the gift of luxury to someone special, especially yourself! It looks good and feels great!"
—Bruce Makowsky, designer
Hear more from Bruce about this gorgeous bag.
Description
Talk about a gift bag. With fresh details on gorgeous glove leather, this designer bag from B. Makowsky is the luxury topping every fashionable gal's wish list. Offered with a cosmetic case for an incredible value, it's the perfect present--for a friend or for yourself!
Built on the popular shopper silhouette, the bag gets stylish edge from chic chain details, exaggerated hardware, and a fun snake print lining. The buttery glove leather is drum-dyed for rich, saturated color--it's a look that will last. Call it the new classic because you'll carry this bag for years to come.
Just right. Not too big or too small, the shopper's sized appropriately for everyday use--and that's what it's intended for. Pairing fashion with function, it offers plenty of organized stow space inside and out to house all your daily essentials. There's five pockets on the outside alone! The included cosmetic case fits inside, no problem. Use it to tote makeup and more with less risk to the bag's interior.
The gift of glove love--all women approve. Get gifting (and maybe treat yourself, too). And you can only find this bag here. It's exclusive to QVC until June 11, 2011.
From B. Makowsky.
Includes shopper bag and snake print cosmetic case
Black, Moss Green, Metallic Pewter, and Claret: silvertone hardware
Bronze and Dijon: goldtone hardware
Brandy and Cappuccino: rosetone hardware
Bag exterior: double knotted shoulder straps, two side gusset pockets with chain accents, two front vertical zip pockets; back slip pocket, magnetic snap closure, bottom feet
Bag interior: snake print lining, center zip divider, back wall zip pocket, two slip pockets, D-ring for keys
Approximate measurements: bag 15"W x 11"H x 5"D with a 9" strap drop; weighs 1 lb, 15 oz; case 8"W x 4-1/2"H x 1-1/2"D with a 6" strap; weighs 2 oz
Bag: body/trim 100% genuine leather; lining 100% polyester
Case: body/lining 100% polyester; trim 100% PVC
Made in China
Reviews & Community QA
B.Makowsky Glove Leather Pocket Shopper w/Chain Detail & Cosmetic Case
623
623
Had a problem...
I bought this bag when they had the moss color and the stitching began to come loose on the inside of the bag so I sent it back and QVC replaced it. I really hadn't even worn it that much, so I was a little shocked by that. Ordinarily, I would not even consider spending $200+ for a handbag so I was really stepping out of my comfort zone. Wow! Wasn't expecting that.
02-02-13
Poor quality
I purchased this bag at a cost of $200.,and after it sat, unopened for 14 months, I began using it. After only five months of normal use, one of the handles came apart. Gluing it was unsuccessful. Then the other handle came apart, after which one of the pocket zippers broke! This was my only B. Makowsky purchase and I will NEVER purchase another. I'm glad this bag is no longer available; I wouldn't want this to happen to anyone else!!
09-27-12
Highly Overrated
This bag lasted just past the one month return period. Straps began to unravel shortly thereafter. I will not purchase another B Makowsky bag.
08-24-12
Extremely Disappointed
I purchased this bag, after spending almost $200 for it and using it for 3 months, the lining is already pulling apart from the top. Although the leather is soft and supple, the quality of the workmanship needs some help. Not a good impression for my first B. Makowsky bag... hesitant to order any additional bags.
08-01-12
Love this bag!
I love this bag! My best friend bought a B. Makowsky bag from QVC a while back and I'm been coveting it from day one! I browsed around online the other day and ran across this one that had been marked down, rushed to order it and managed to get the last Brandy bag available. I was so excited when it arrived, I immediately made the purse "transfer" and brought it into work the next day, only to discover it was the EXACT purse my friend has been carrying that I was in love with! I'm so happy with my purse and the prices at QVC beat the heck out of Nordstrom's and the like. Thanks Bruce!
07-23-12
Dissapointed
Have admired Makowsky's bags in the Department stores for awhile and thought I would try this one from QVC. VERY DISSAPOINTED! Received it yesterday. It looks cheap. The handles have grommets on the front which look nice, however there are none on the back. Weird! Makes it look cheap! Also, the handles are not very substancial either and will not wear well. Quality of the leather is just 'okay'....not worth the price I paid FOR SURE! The quality of his purses in th Dept stores are much better. Worse of all.....there is a place on the bottom of the purse where it looks like the bronze color has worn off. Looks like they spray painted the purse and missed a spot on th bottom. It's going back.
07-13-12
Beautiful Leather/Comfortable Designe
This bag has it all and more! Excellent Value for such beautiful leather and details. I purchase several colors, black, brandy and cappuchino, the hardware and zippers all work great, and the rose color really pops on the cappuchino, but the brandy is very unique too! I've only used the black so far but have had no problems with the straps. I thoroughly looked over the other bags strapes and they are very secure too. I decided to give two of the bags as gifts to my daughters. My daughters are rough on their bags but love soft leather, so with the sturdy quality, the attached foot hardware, that is always a "MUST" any large leather bag, and the great pockect features, it made these bags perfect for my daughters and me! BTW, the leather is superb to touch too!
07-12-12
My Favorite Bag
I received this bag in the cappuccino as a gift and I could not be more thrilled. The color and quality of the leather and the hardware is unbelievable. In the past, I have fallen back on Coach as my go-to bag purchase, but I'm a B Mak girl now!
07-07-12
Beautiful color
GREAT bag, I was a little afraid of the bronze color, but it is beautiful!!!! I bought this bag about 11/2 years ago for my daughter (in black) and it has held up beautifully, and she is brutal on her bags. Highly recomend this bag.
07-04-12
Stylish Space - NOT a Sloppy Sack
Pros: The leather is sumptuous and soft. Generous sizing lets me to take everything I need + want to carry. I really hate bags that make me chose what comes with me and what stays behind. Don't you know the day you need something is the day you don't have it with you. Not a problem with this bag. The styling is the big bonus here with lots of pockets and compartments to keep everything organized but without the unwanted overall effect of compartments with a strap. Note to Bruce: I adore that the side pockets have magnets. I can put so many additional items in the outside compartments knowing they are secure with the magnetic closures. No chance of something falling out of a loosey goosey slip pocket. With these extra magnets and zippers, I can save the inside compartments for less frequently accessed or larger items. And finally, I got mine in moss. The color is outstanding. Lush green for the Spring and Summer while part of the pallete for Fall with the burnt oranges, golds and browns. So I can carry this bag 3 seasons out of 4 (I bring out my blacks and greys for Winter). Cons: Not a one. I LOVE this bag!!!! You will too ; )
07-04-12
my go to bag
this bag is functual and stylish i got it in the dijon love the color, the leather is what you expec t from a B MAC bag soft &supple yet stands up to every day wear, worth every penny for a bag that took me through 4 seasons and still looks good.
06-30-12
Fell In Love
I fell In Love with this Bag!!!Did I tell you I love this Bag? I love the way it feels and looks. I love the easy pay, Now my mom wants one?
06-29-12