B. Makowsky Glove Leather Convertible Hobo with Fringe & Chain
In Stock
Sold Out
We're sorry. This item is not available at this time.
Pre Order Possible .
Low Stock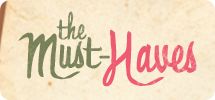 Watch this clip of style expert Clinton Kelly & get the fashion 411 on the spring must-have look, Mixed Elements.
Description
It's all in the details. Fringe and chain detailing. Silvertone hardware. And two vertical zippers. This supple glove-leather hobo bag brings them all together for one dynamite accessory. And with its removable crossbody strap and shoulder strap, you can wear this hobo multiple ways for a variety of stylish looks. From B. Makowsky.
Style: Alexis
Shoulder strap, removable crossbody strap, two vertical front zippers, silvertone hardware, chain and fringe detailing on front, back cell phone pocket, and magnetic closure
Lined interior with center zipper divider, back wall zipper pocket, two slip pockets, and D-ring with embossed logo
Measures approximately 15"W x 13"H x 2"D with a 24-1/2" strap drop and 7" shoulder strap drop
Body 100% leather; trim 100% PVC; lining 100% polyester
Made in China
Reviews & Community QA
A212808 - B. Makowsky Glove Leather Convertible Hobo w/Fringe&Chain
143
143
Nice - BUT
Beautiful leather and very well made - BUT - it's difficult to find things in its depth once they go to the bottom of the bag. Also, don't get the attached fringe hung on anything - or it will pull the fringe and you'll wind up with one long piece of fringe that's hanging lower then the rest. I got the purple and love all the compartments - particularly the zippered ones on the outside. I also like the edgy look of the bag. I LOVE Makowsky bags. This is my 2nd one; and I'll most likely buy another at some point. It just won't be one with fringe.
10-26-12
Love this Bag
I had purchased previously and returned because of the "long strap" issue. But I couldnt get this purse out of my head. With clearance price, free S&H and Easy Pay, decided to give it another try. And glad I did. It is just a great bag! For those with the long strap concern....I looped the long strap through so it's doubled-up. That makes the strap a couple of inches longer than the attached strap and then you also have the option of carrying it using the attached strap and letting the "double strap" hang down. LOVE
10-03-12
Almost a keeper
I love the design, and the leather was good quaility, no issues in this vein. I am tall 5' 10" and I thought the length would not be an issue in my case. Because of the size of the bag and way it lays on the body due to the weight and unstructured form, it is not attractive. Since it is an easy alteration to shoten the strap, I looked at it with different lengths, but it did not matter where it feel on me, it was just too big, bulky, and sloppy looking. Love the concept and think it would work on a smaller purse with more structure. Also agree with previous reviewers, that the strap should have been adjustable, if for no other reasons than to have options. Yes I am returning mine....
08-25-12
Save your money!!
The purple leather is beautiful color saturation and the leather is "butter" soft as they say on the presentations. The style is fun! Love the fringe/chain detail. Love the functional pockets of B Mak bags! The long strap is great and knots easily to shorten. That's the positives. QVC customer service is WONDERFUL!!! They have replaced 2 of my 3 B Mak bags that were defective at no charge and this was one of them. The magnetic closure was weak. Didn't have to put much in the bag for it not to close. Then a co-worker noticed white spots behind the fringe on the left side of the front of the bag. The metallic leather was all cracked just on the one side. So, I have a new bag, but it is stored in its dust bag waiting for that certain outfit or outing that it will be perfect with. (Waste!) I will not order metallic leather from B Mak or any purses with painted edges. The other purse I returned had painted edges that cracked and peeled. The sad thing is that the presentations often refer to his bags as "workhorses" and I have 3 and I won't use any of them daily for fear they will fall apart/crack because they already have once. Buyer beware...
07-28-12
LOVE THIS BAG!!!
Got the tan. I wish I had the pink too. It holds a ton and is beautiful and the leather feels so good. It is a steal at the clearance price. I have the yellow version in a slightly different style too. Both are great bags. I am 49 and it doesn't feel to youthful for me. It's really nice.
07-15-12
funky bag comes with compliments
I love this bag, mine is the beautiful purple, I get so many compliments. The thing I don't like about B. Makowsky bags is the weight. By the time I put my stuff in it is way too heavy. This one has maganet at top and it is always gaping open, even with the minumim of stuff in it.
07-15-12
Beautiful, but...
This handbag really is beautiful, but unfortunately once again I have received a damaged/defective B. Makowsky. This particular one had a big scratch on the leather on the back of the handbag and the chain was looped over the wrong piece of fringe, causing the whole chain detail to look unattractive and kind of cheap. I had really been looking forward to wearing this handbag and showing it off. His designs are so beautiful, but I really wish that someone would personally inspect each one of his handbags before they are shipped out to customers. Sadly, I am sending it back on the same day it arrived. I really think this will be the last time I order a B. Makowsky handbag. =(
07-12-12
don't buy
I DON'TWANT YOU TO WASTE YOUR HARD EARNEDMONEY. I USUALLY DON'T WRITE REVIEWS, BUT THIS BAG IS JUST NOT WORTH OVER 200.00. IT DOES NOT HOLD UP WELL. I'VE HAD IT FOR A FEW MONTHS AND IT LOOKS OLD ALREADY.
07-12-12
Faith
OMG! I just received this handbag in pale yellow. Beautiful handbag and the leather feels great. I've purchase a few Tignanello and Dooney Bourke handbags and wallets from QVC so I was a bit a skeptic about ordering a B. Makowsky product. Awesome choice. So worth my money and time. It will look great with my grey B. Makowsky zip around wallet. Thank you B. Makowsky and QVC! Exactly as described but the picture does this bag no justice. I can't wait to order my next B. Makowsky handbag in my wish list. :-)
07-11-12
nice purse just not for me
I didn't like the way the fringe was attached. would not flow. seemed like it would catch on things. was light weight and great neutral color.l
07-06-12
Great bag
This a a beautiful bag. I love it. The only reason I only gave it four stars is the handle is a tad too long. But it has tons of room, great leather material and the magnet closure really works.
07-02-12
Made Me Smile!
I have been debating on purchasing this bag for months. When I received this bag yesterday and opened the box; it made me smile, and that was a big plus for me. I got the pale yellow, and I was not sure how I would like the color, but I love it. I wear a lot of neutral, and earth tone colors, so this will go well with most of my clothing. The straps were long on me, because I am 5.2". I just knotted the straps on both sides at the hardware, and it looks great! I have several D&B bags, and my favorite is the burnt orange croco embossed, but after receiving this, I looked at it and said, "I'm sorry, but I have to put you aside for awhile." And the D&B bags had to grow on me for a few days when I purchased them, but this is the convertible bag that I have been looking for, finally!
06-22-12