AeroPilates Pro XP557 Reformer
or 5 Easy Pays of $259.80
+ S&H and tax
In Stock
Sold Out
We're sorry. This item is not available at this time.
Pre Order Possible .
Low Stock
12 Months Qcard Special Financing ™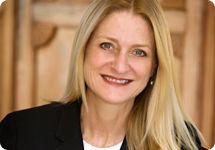 Click the links below to learn more about this machine.
Watch how the rebounder gets your heart rate up better than a treadmill.
See an animation that shows how various exercises engage muscle groups.
View an AeroPilates comparison chart to find the right one for you.
Description
Get long, lean muscles--and help improve your cardiovascular health--with this low-impact, two-in-one trainer. Four inches longer than other units, the AeroPilates(R) Pro XP557 offers the fullest range of motion possible for sculpting your physique, while the trampoline-like, free-form cardio rebounder works your heart and lungs as effectively as a treadmill. From Stamina Products.
As always, please consult your personal physician before beginning any diet or exercise program.
Take a realistic approach: If you work consistently and follow the program, you maximize your results.
Includes AeroPilates Reformer, Cardio Rebounder, AeroPilates Level 1 Workout DVD, 20-minute Cardio Workout DVD, and full-color workout wall chart
Perform over 100 exercises
Four commercial-steel springs provide four levels of resistance
Elevated 15" for advanced exercises
Foot bar adjusts to three positions
Ropes, straps, and hand grips adjust to fit any user
Headrest and oversized, high-density foam shoulder pads adjust for added support and comfort
Commercial-grade wheels for smooth carriage glide
Measurements: AeroPilates Reformer 98"L x 23-1/4"W x 15"H; Cardio Rebounder 14" x 19"; maximum weight limit 300 lbs
Aluminum rails and oak-finished wood construction
Made in China
Reviews & Community QA
AeroPilates Pro XP557 Reformer
is rated out of
5
by
8
.
Rated

5

out of

5
by
SingerCher
from
BY FAR - THE BEST!!!!
I purchased this several years ago....used it daily for a year and then like many...got lazy and stopped. I hurt my back and went for physical therapy. I started doing the exercises they gave me on my Pilates machine plus all the other exercises for the back that came with my Chart that came with it. Within two weeks.....I am pain free!!! My back problem was muscular and AeroPilates machines really do a fabulous job on strengthening the back and all your other muscles!!! I'm back to working out every day for a half hour!! I learned my lesson!!! THANK YOU for a wonderful and healthful machine!! LOVE IT!!!!!!
Date published: 2013-01-06
Rated

5

out of

5
by
MKMIA
from
AWESOME!
Simply awesome! You can pay a fortune for Pilates classes or join a gym and not go. This simply works! I have lost 30+ pounds and have kept it off for several years! Well made, easy to set up and store. Comes with dvd's that show you how to use and you can buy more as you advance.
Date published: 2013-01-04
Rated

5

out of

5
by
Deborah Ann
from
Love it!
Got this last month and I love it. I have back problems and heel spurs that makes working out a challenge. I asked my Dr. and he recommended Pilates. I have been taking it easy, building up slowly. So far I have noticed an improvement in the amount of stiffness In my back and hips. I have lost 15lbs with my reformer and a low fat/carb diet. My husband put the reformer together by himself in about one and a half hours. He is very fit and also uses the reformer and finds it challenging. It is a large piece of equipment and does need a large space. I am very happy with my purchase. I debated on spending so much on one machine, but I look at it as a investment in my health and that is priceless.
Date published: 2012-03-18
Rated

5

out of

5
by
shellrae
from
La-la-LOVE it!
Had wanted an Aeropilates machine for years and finally got one for my birthday a week ago. I LOVE this machine! They say that the the only exercise that will work for you is the one that you will actually do consistently and this is MY exercise. I love the stretching effect and the strength training is so effective that within a week I see a definite change in muscle tone, especially on my arms. I would definitely recommend a reformer to anyone you has mobility issues as it will definitely help with flexibility and range of motion.
Date published: 2012-01-28
Rated

5

out of

5
by
MJDinHawaii
from
Love This Machine!
This is my first pilates machine. I have been using since December 1st and already feel the results. The DVDs are good for a novice like me. I feel like this is a kind of exercise I can stick with. Very happy with my purchase.
Date published: 2011-12-16
Rated

5

out of

5
by
114Cedar
from
AeroPilates Pro XP557 Reformer
Worth the extra money for the AeroPilates Pro XP557 Reformer. The aluminum rails are the smoothest I have ever used on any machine. Save up and get the BEST!! Excellent Product!!
Date published: 2011-10-01
Rated

5

out of

5
by
Macon123
from
Best Purchase Yet
I am definitely glad I went for this model it is very sturdy and easy to put together. Worth the money. Love the exercises when I am finished I feel great and relaxed. Videos are great and well done. I have been exercising for 20 plus years and it truly the first machine I can say I love to use.
Date published: 2011-08-06
Rated

5

out of

5
by
Susan F
from
Looking Forward to Being in the Best Shape Ever!
I have done every sort of exercise program under the sun from weight training to running. I have been hypothyroid for about 30 years and among the worst things a malfunctioning thyroid can bring you are muscle ache, all over stiffness, and joint pain which does not go away with time on a lot of programs. For me the pain got so hard to deal with that I stopped exercising all together. For a number of years I did a program based on slow ballet movements so I am familiar with Pilates' emphasis on form and what type of results to expect. I bought this machine for the rebounder which I thought would be a good way to get back into exercising after a two year break. Yes, it's heavy and yes, it requires a lot of space and yes, it took several hours for my husband to assemble it. But all I can say is WOW. After just rebounding on it for about a week I finally got up the courage to put the beginner workout DVD on. I must admit that I have allowed myself to fall into TERRIBLE shape. I lead a very sedentary lifestyle sitting in an office all day long and I am 120 pounds overweight so some of the positions and movements really intimidated me, but I was amazed at how I was able to do every exercise. The beginner workout is gentle and effective. I would say to anyone considering Pilates - do NOT hesitate. You will be amazed at how quickly you will see the results you are looking for.
Date published: 2011-05-07