AeroPilates 3-Corded Performer Machine with 2 DVDs
In Stock
Sold Out
We're sorry. This item is not available at this time.
Pre Order Possible .
Low Stock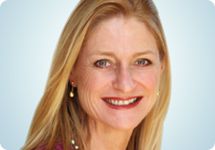 Click on the links below to learn more about the AeroPilates™ Performer.
Description
If you feel as though you're in a workout rut, the Performer machine is sure to help you get back on the road to a better body. The three-corded machine has two black cords and one red power cord that are designed to strengthen and tone your entire body. And, to really get your blood pumping, attach the Cardio Rebounder, which acts like a horizontal trampoline, to help you reach your target heart rate. From AeroPilates(R).
As always, please consult your personal physician before beginning any diet or exercise program.
Take a realistic approach: If you work consistently and follow the program, you maximize your results.
Includes Performer machine, Cardio Rebounder, removable foot bar, full-color exercise wall chart, Introduction to AeroPilates: AeroPilates Level One Pure Pilates Workout DVD, and AeroPilates Level One Simply Cardio Workout and Integrated Workout DVD
Fits AeroPilates elevated stand for medium machines (QVC Item F8542)
Two-position headrest
Shoulder pads
Quiet, ultra-smooth rollers bear the weight of sliding carriage
Nonslip frame caps
Supports up to 300 lbs
Assembly required
Measures 85"D x 24"H x 20-1/4"
3-year frame Limited Manufacturer's Warranty; 90-day parts Limited Manufacturer's Warranty
Made in China
Reviews & Community QA
F09175 - AeroPilates 3-Corded Performer Machine with 2 DVDs
23
23
Excellent Machine
This machine is a well built piece of equipment. It is a great low impact workout and is easy to use. The set-up was fairly easy for a women, took about 20 minutes. Love this machine.
05-05-12
I really like this machine!
I am a person that exercises regularly at the gym, and I am familiar with Pilates in general. I have not used a reformer but have wanted one for awhile. I wanted a machine that would give me the toning workout I wanted while I was at home. I am completely satisfied with it and am very happy with my purchase. It was what I expected. Another purchaser complained about putting it together and moving it around. I found it pretty simple to put togther, and I was not planning on moving it around once it was together. I wanted a sturdy piece of machinery, so in my mind that is not something I can easily fold up and put under the bed, so I did not expect it be light or manuverable once put together. I also went with the risers right off the bat and I am glad I did. I like it on the risers. Also another reviewer mentioned not being able to switch between the end bar with the rebounder very easily. I also thought that for a minute, however, once I watched the video I now disagree with that statement. The workout video has all exercises that require the regular end bar together and exercises that require the rebounder together, so you are not switching back and forth in the middle of the workout. When it came to the standing floor exercises at the end of the video, where they suggested switching to the rebounder, I just held onto the back of a kitchen chair, I didnt need to use the Pilates Machine for that. Again I am VERY happy with this purchase.
04-05-12
Love it!
I wish I would of ordered this many, many years ago! Usually I work out for about a few months and then get bored and stop! This is the best exercise machine that I ever used. I am 54 years old and this is such a great way to firm your muscles. I ordered the head and support pillow which really makes a difference. Next I am ordering the AeroPilates Performer Elevation Stand for the height. The 3-corded performer is a winner for beginners!
04-05-12
Not great for a small space
I actually liked the machine and workout. I purchased the three cord machine and found the video difficult to follow because she swaps out the bar and cardio rebounder constantly and it is difficult to keep up. I thought it was a great, low impact workout. I do have to say that I found the machine a little difficult to take out and pick up. It wasn't very easy to roll around. Would probably be best suited to set up in one place and not be picked up. I am sending it back because I do not have the space.
04-03-12
Well made macine
This is the first purchase we have made for any exercise equipment. We are both past 60 and really only walked for exercise. When the performer arrived my husband set it up and we watched the DVDs. We use it daily. We did purchase the base and headrest and both items make exercising easier. The is well made for the money spent. The on air presentation was quite informative and the instructor's video made the exercises easy to follow. The customer service of this company is truly fantastic. One plastic ring was cracked on delivery and we received a replacement in 3 days. The exercises are doable for older people.
03-25-12
Didn't think
I was so excited to receive this piece of equipment. Low impact, looked great to me. My son who is a Physical Thearapist saw the piece of equipment and said"Mom you can't have that with your back" My L4,5 and 6 are herniated, which is why I wanted low impact. He explained that laying on an uncushioned surface to exercise would only put more strain on my back. I never considered that. Bumer cause I hoped this would be my shot to exercise. I had to send it back!!!
03-24-12
Finally a work out anyone can do
I can't believe how easy this machine is to use. I have purchased machines that had not enough instuction so they have not worked for me . I have had the best workouts with the Pilates. Thanks QVC for a great machine at a low affordable cost....
03-20-12
Happy Customer.
I'm not a gym person, so when I saw how easy the AeroPilates looked on QVC, I ordered it. This machine was relatively simple to put together, (about 20 minutes), and works very well. I love the helpful poster that comes with it, describing exercises and what cord level I should use. All in all, it is the perfect addition to any home 'gym'...so easy to use and the price is right!
03-20-12
Fun workout
The machine was fairly easy to put together.. watch video to see how each move is done then just built my own workout because DVD's jump from rebounder to bar for every other exercise, which is not feasible for the 3 cord machine. My whole family loves it and you get a good workout. I have joint issues and this works for me!
03-20-12
So far so good
I'm a single mom and I was worried about the assembly on this machine. It went pretty smoothly although the instructions in the book left A LOT to be desired! I watched the little clip on QVC about the assembly and it made it MUCH easier! Watch the clip from this page and throw the paper directions away! I also ordered the pillow which I'm now having to return as I didn't know the 3 cord machine already came with it. I love the rebounder that comes with it! I have the elevator on waitlist but I'm on the fence about getting it. Getting on the floor isn't that big of a deal and to me it kind of goes hand in hand with working out.
03-15-12
not for me
Well, my first review of this item was refused, but I feel strongly enough in my dislike of it to try again. I'm clearly in the minority with all the other glowing reviews, but hopefully this opinion will still be of use to some. The machine is simply not how it is represented on air. Very heavy, and difficult to assemble with many pieces (not "just popping on the feet" as stated on air). Bolts and pins must be removed and replaced in order to fold the machine for storage OR to switch between the foot bar and rebounder (both moves are shown to be effortless on air). The hand grips also seem flimsy, making it difficult to use. I was just glad to be able to return it.
03-07-12
GREAT ARMS
I would have to say, i LOVE, LOVE, LOVE my pilates machine. It works your whole body. My arms are not flabby anymore and it's only been 4 weeks. I do the AeroPilates machine 5 to 7 days a week for 30 to 40 minutes. It's easy and fun. Worth every penny and with the easy pay, it's even better.
03-03-12