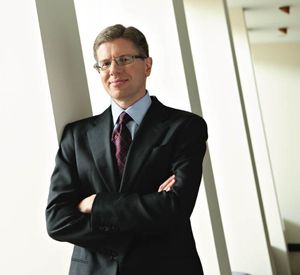 Greetings and welcome to QVC.
Thank you for taking the time to visit our Web site. Take a look around – you'll find we're a company dedicated to giving our customers more: more choices, more brands, more entertaining programming, and more great values.
At QVC, our focus is on quality products that surprise and delight. Each must live up to viewers' expectations – and our high standards – by being unique, innovative, and an exceptional value. Hundreds of thousands of new products are evaluated each year, but only a fraction become QVC items.
QVC also is committed to superior customer service. When viewers call or e-mail us, their questions are answered by in-house service representatives with an average of seven years of QVC experience. Thanks to their efforts, we've achieved an enviable customer satisfaction rating of 95 percent.
We're always looking for ways to build on our success, attract new viewers, and make the QVC experience even better for longtime customers. We scour the globe for the freshest products and ideas, and we enhance our on-air and online programming by making it more engaging and reflective of what our most avid viewers love about us.
QVC is more than a television channel; more than a Web site – it's a shopping community. Our viewers share their thoughts, ideas, and experiences in our online neighborhood. As their conversations find their way to other media platforms, we'll be there, too.
We invite you to get to know us online, on-air, or by visiting us at our corporate headquarters in West Chester, Pennsylvania. You'll find that no other retailer offers the breadth of products, people, platforms, and possibilities QVC offers. That's what has made us successful for more than two decades – and why we'll continue to be successful for years to come.
Warm regards,

Mike George
QVC President & CEO