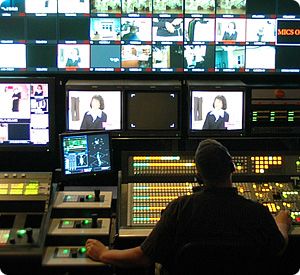 QVC, Inc. was founded in 1986 by entrepreneur Joseph Segel, who saw an opportunity for a new kind of retail service built upon technology, yet guided by three customer-focused principles: quality, value, and convenience. In its first full fiscal year, QVC set a sales record in American business history as a new public company.
QVC is now significantly larger than many established traditional retailers. Its mix of merchandise is similar to that of a high-quality department store. Reaching more than 98 million U.S. households and approximately 195 million cable and satellite homes worldwide, QVC became the first multimedia retailer to offer a native high-def service to customers in May 2009. Although QVC is best known for its on-air programming, its online counterpart, QVC.com, attracts more than 6 million unique visitors each month and has received numerous honors and awards.
Numbers aside, QVC's philosophy hasn't changed from day one — to exceed customer expectations at every opportunity. The company attracts a growing list of the world's most respected brands, including philosophy, Dell™, and Bare Escentuals. Moreover, QVC has found a way to reach an unprecedented number of new customers while sharing the stories behind the brands.