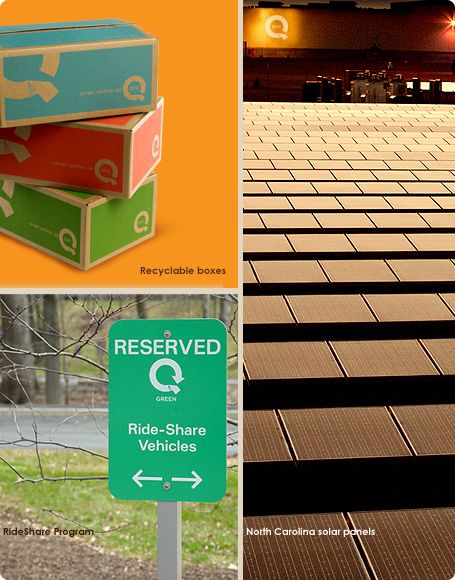 QVC recognizes the need to be environmentally conscious, so we are expanding our Green efforts. Look for more programming, events, and products that promote this positive lifestyle choice.
We're also taking steps to be more eco-friendly in our operations:
Our shipping boxes are constructed with a minimum of 30% post-consumer waste and are 100% recyclable.



Over 85% of our packages are now shipped peanut free.



We're upgrading the lighting systems at some of our corporate locations to reduce energy use.



Our North Carolina distribution center installed solar panels that generate electricity.



We instituted a RideShare program to make carpooling easier for our employees.
Each step toward protecting our environment — big or small — matters. Together, we can make a difference.
Mike George
President & CEO